2020
Canada, Nico Luc Lajoie & Daniel Bouffard

Luc Lajoie is a triathlete, a tech administrator and single dad who has raised a 17 year old daughter and Daniel Bouffard is a computer programmer and father of two children under the age of 4.  Perhaps in Quebec, with Dr. Labrecque leading the way, vasectomy is an easy and natural choice for men whose family is complete, but by agreeing to be on camera, they serve as examples of courage and conviction for the men throughout the world for whom a vasectomy is not an easy choice.
World Vasectomy Day salutes both Luc and Daniel, for taking on the responsibility for your fertility and sharing your stories with the men throughout the planet.
2019
Colombia, Nicolás Samper Camargo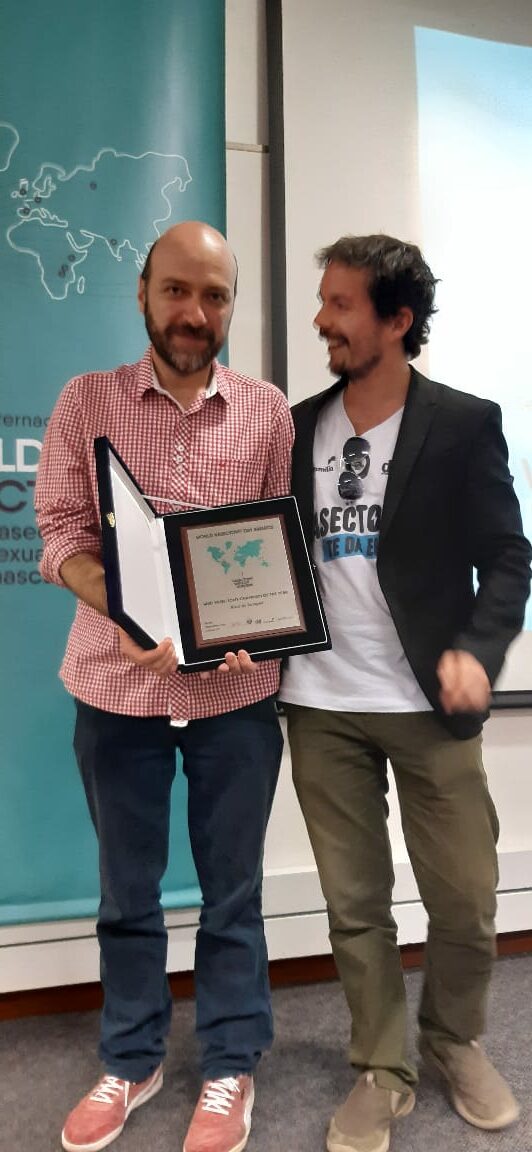 Nicolás Samper Camargo, a journalist for RCN Radio and a regular contributor to many of Colombia's most distinguished media outlets. He is a well recognized journalistic reporting on Colombian and international soccer, and therefore, a voice that impacts millions of men. Nicolás not only answered to the call to support WVD and Profamilia, but he decided to make the decision to get a vasectomy as part of the 2019 campaign. He opened the doors of his workspace and privacy to share his story as a testimony of his belief in the joint responsibility and importance of gender equity in contraception. Thanks to his courage, thousands of people in Colombia were able to see the simplicity, effectiveness, and importance of vasectomy, and for that, we recognize him as the recipient of the 2019 Exemplary Vasectomy History award.
2017
Mexico, Ulises Cruz Gama

The award to the patient who represents the ideal of a hero and a responsible man this year goes to Ulises Cruz Gama, a fireman whose heroism after the recent earthquake in Mexico City saved lives and has made him a hero among Mexicans, who suffered this tremendous tragedy only two months ago. Gama, as we call him, was also a hero in the earthquake of 1985, where news coverage from that era shows him exhausted, working tirelessly to find people buried in the rubble. He had his vasectomy 15 years ago, and has been an ambassador for the procedure, and at the same time is the ideal for anyone who thinks that having a vasectomy compromises anyone's masculinity. We are so happy to have met this great man, who represents every man who has the courage to make this sacrifice for the sake of his wife, his children, and the planet.
2016
Kenya, George Mbogah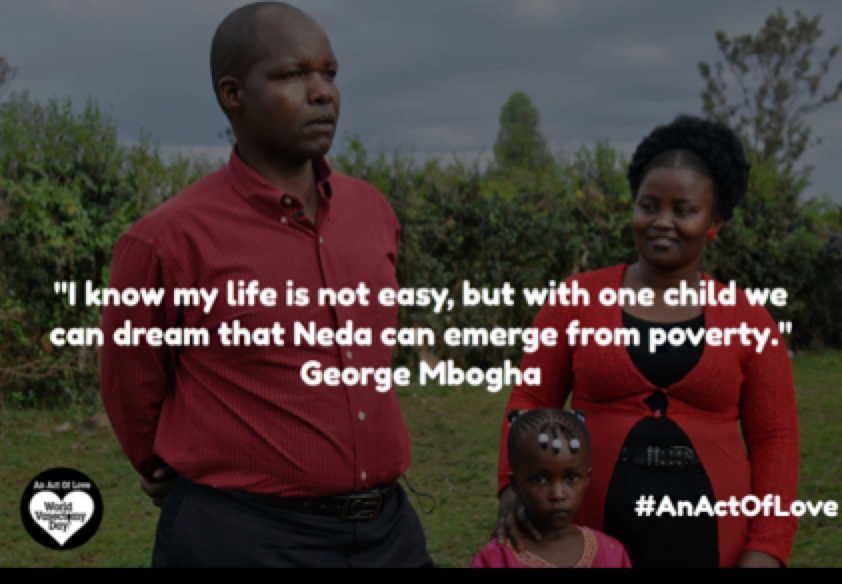 In 2012, George Mbogah traveled 26 hours by bus to get a vasectomy so that his wife would not have to risk a pregnancy in the future. Jonathan Stack , who had accompanied Dr. Doug Stein on an NSVI mission to Kenya was so moved by George's story, where a man undertakes an act of love on behalf of his family, that he woke upinspired to start World Vasectomy Day and to aggregate the good intentions of such men around the world. The following year, World Vasectomy Day was celebrated in 24 countries during 24 hours with almost a thousand men taking this heroic step in celebration of the day. George has continued to inspire men in Kenya and elsewhere by his example and authentic personal story, which he shares widely in support of vasectomy. Thank you, George, for this growing movement, which today will be celebrated in 42 countries during 24 plus hours and with ten thousand expected to join the ranks of responsible men everywhere. Thank you, George, for your wisdom and heartfelt expression of the founding principles of our movement.