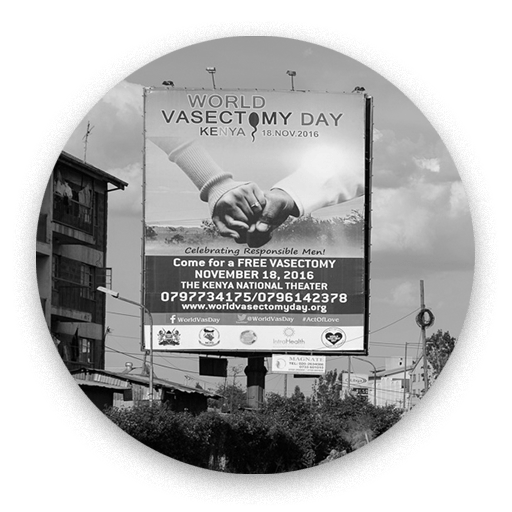 When:
November 5-12th
Where:
Des Moines, Iowa to New York City
Purpose:
Drive a 24 foot mobile vasectomy clinic educating and promoting vasectomy along the way!
WVD 2nd Annual Provider Summit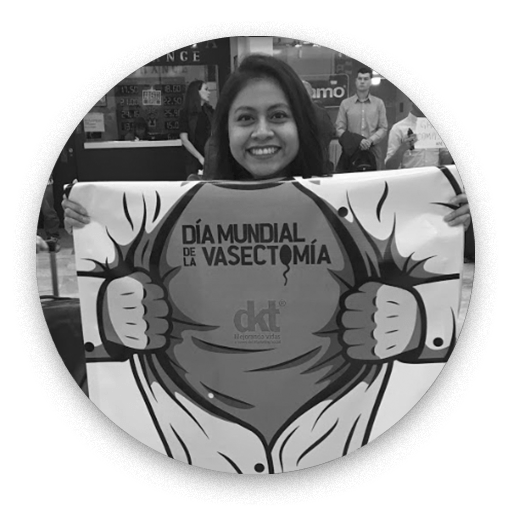 When:
November 13th, 10 a.m. – 1 p.m.
Where:
Sign up for virtual event.
What:
Program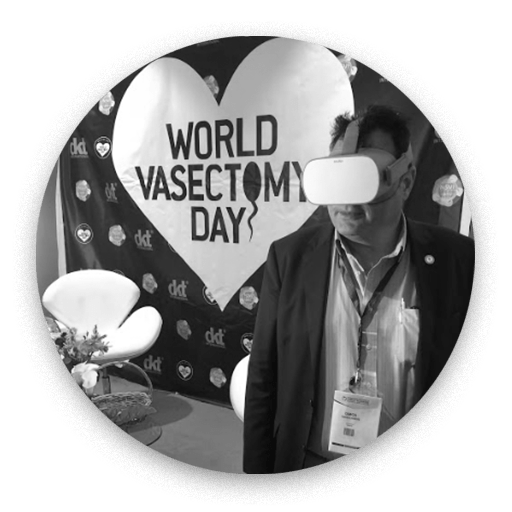 When:
November 17th, 10 a.m. – 1 p.m.
What:
Sign up to receive complete program For more information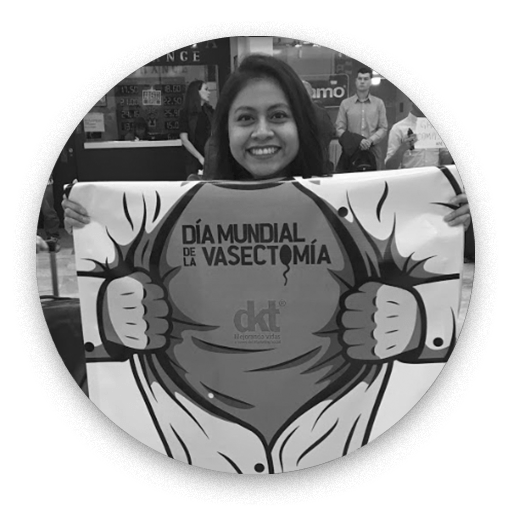 When:
November 18, 5 p.m. (EST) to November 19, 5 p.m. (EST)
What:
A 24 hour conversation with leaders in family planning, men and women, activits and artists from throughout the world.
WORLD VASECTOMY DAY
NOVEMBER 14th – 20th, 2020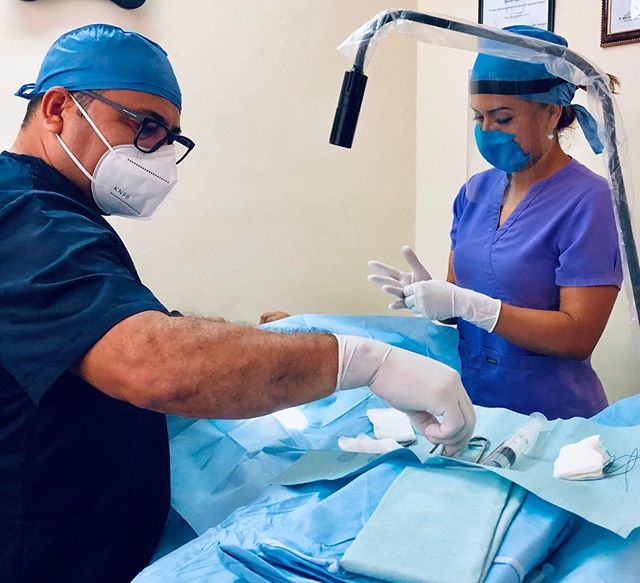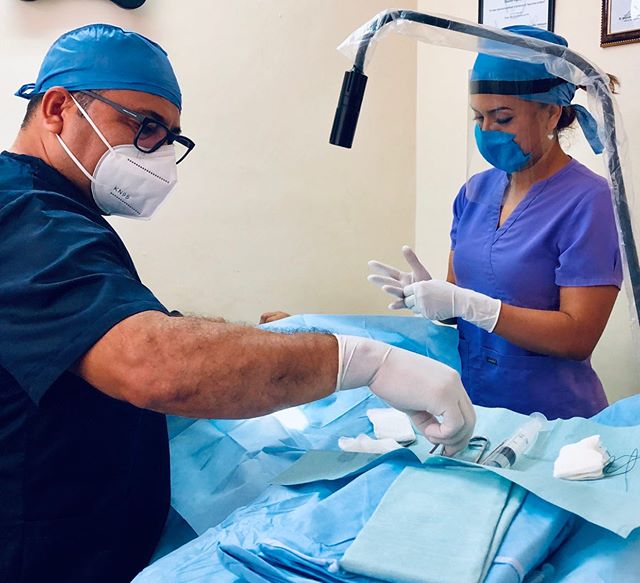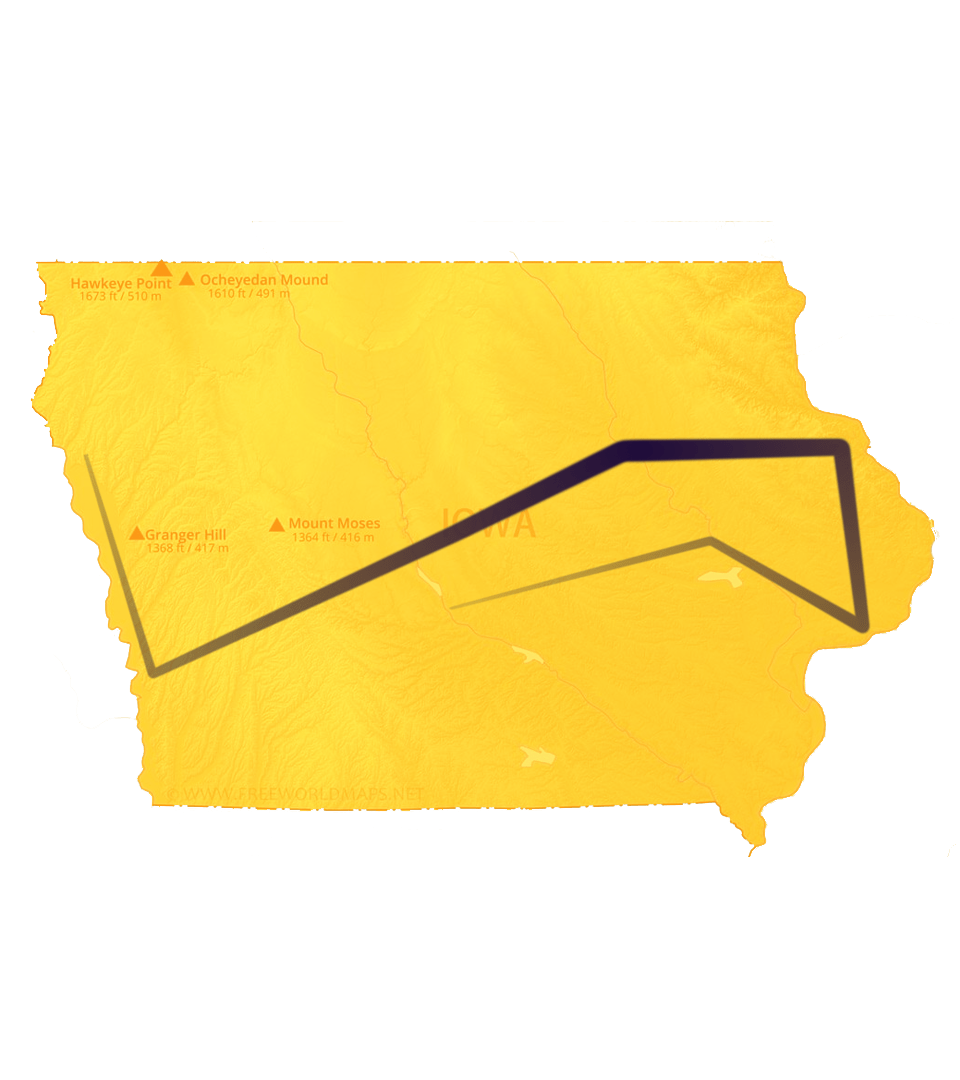 2ND ANNUAL WVD DOCTOR SUMMIT


NOVEMBER 13
Once again, we are inviting leaders in the field to present topics such as, Vasectomy and Prostate Cancer: Myths and Misconceptions, Reversible Vasectomy: Advances in Technology and a series of break out sessions including live vasectomies to introduce young doctors and interested medical students to the field.
To sign up
Summit Schedule
4th WVD INTERNATIONAL
SYMPOSIUM
While summit focused primarily on specific issues relevant to doing vasectomies, the symposium is geared towards organizations, institutions, and individuals committed to increased male participation in family planning.
This year we'll be exploring the Ethical Boundaries for Vasectomy Programs, The Future of Male Contraception and Case Studies In Vasectomies: Three countries report back.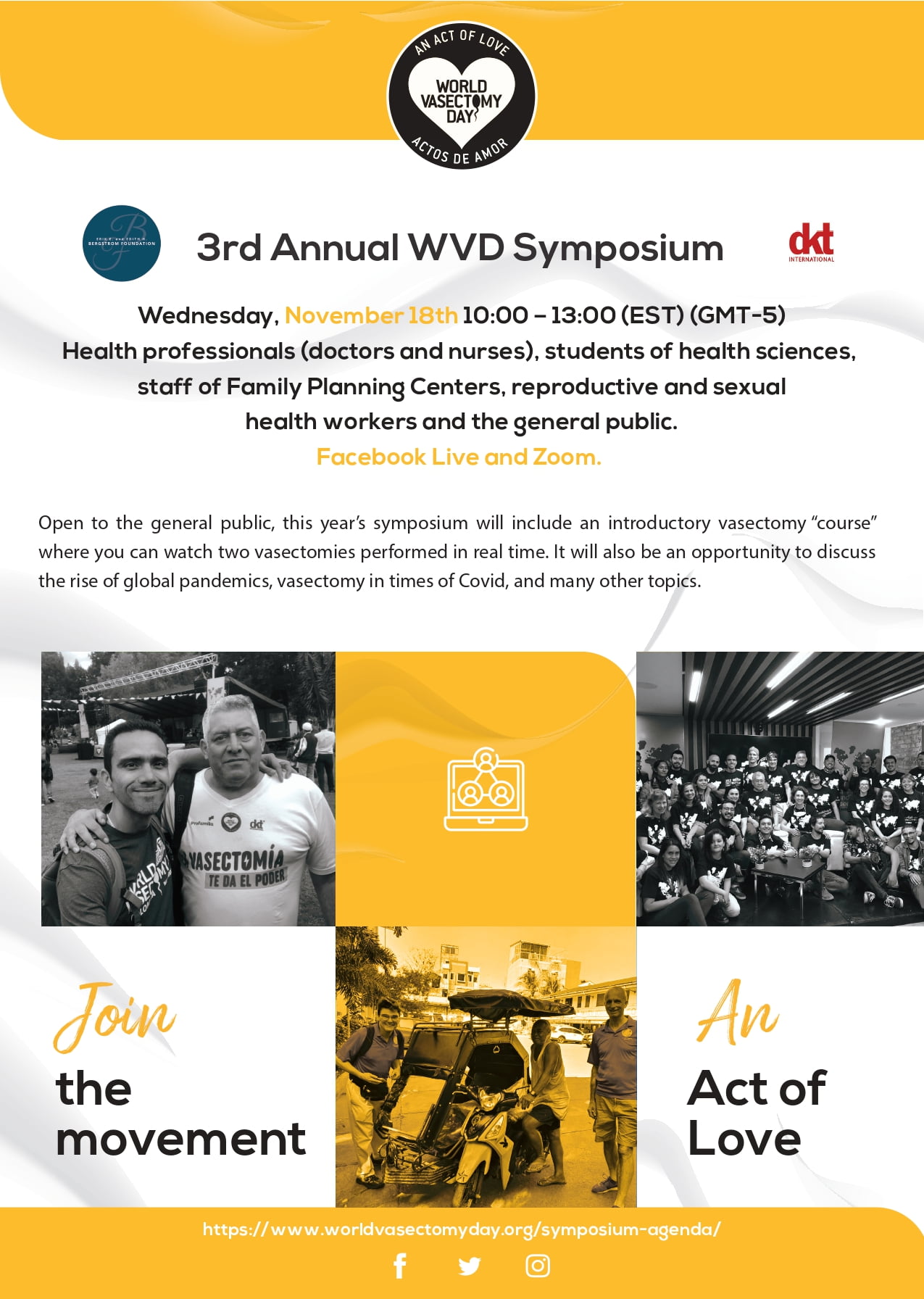 World Vasectomy Day (WVD), founded in 2013 by filmmaker Jonathan Stack and vasectomy provider, Dr. Doug Stein, aggregates individual acts of kindness and care into a collective movement for social change. WVD will present the 9th annual World Vasectomy Day this year on Friday, November 19, 2021 with activities extended from November 13-20, 2021.
Today, with over 1,000 participating providers and contributing public health advocates in 30+ countries inspiring thousands of procedures a year, World Vasectomy Day has emerged as the largest male focused family planning event in history. The event has since been held annually during the third week of November with rotating headquarters in Australia in 2013, the US in 2014, Indonesia in 2015, Kenya in 2016, Mexico in 2017, Rwanda and Haiti in 2018, and Colombia in 2019. In 2020, due to Covid, the main activities were primarily 'virtual' with parallel events around the world.
For information on how to sign up and receive credits click here
WVD VASECTOMY UPDATE
WEBINAR SERIES
In 2021, we launched our quarterly Vasectomy Update Webinar series. The dates for 2021 are March 20, June 12 and September 18. These are hour-long lectures presented by leaders in the field.
We are collaborating with l'Université Laval in Quebec to offer CME (Continuing Medical Education) credits per hour lecture and a trilingual certificate as proof of participation. For the WVD Summit in November, you can receive 3 credits.
You can receive a separate certificate for each Vasectomy Update Webinar, so while we welcome you to join all of the webinars, it is not obligatory.
September 18: TO V or NOT TO V: Ethical Challenges to Vasectomy Providers
TRAINING MISSION IN BOLIVIA

NOVEMBER 1-7
Once again WVD and its loyal and dedicated vasectomy specialists are sharing their knowledge around the world. To address an increase in demand for vasectomy in Bolivia, WVD's lead trainers, Dr. Michel Labrecque and Dr. John Curington, are heading to Laz Paz to train 4 doctors currently employed by MSI Bolivia (formerly known as Marie Stopes International, Bolivia).
WIth four trained providers, MSI Bolivia will be able to offer affordable vasectomies in the four most populated regions of the country.
If you're interested in joining a mission, as support staff or trainer, please send us a note. (Add link to email).
WVD CLINIC, NYC
NOVEMBER 19-20
For years we've dreamed to launch our own clinic. We start humbly with a pop up clinic in an existing doctor's office in Manhattan.
New York requires a 30 day waiting period for all prospective vasectomy clients between counseling and the actual procedure.
To learn more