What have we accomplished
Countries with participating providers
What one men fears, a thousand strong will not hesitate
Are you considering a Vasectomy?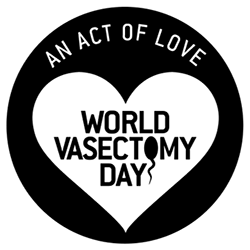 "The whole is greater than the sum of its parts
Error: The user must be an administrator, editor, or moderator of the page in order to impersonate it. If the page business requires Two Factor Authentication, the user also needs to enable Two Factor Authentication. Type: OAuthException Subcode: 492
World Vasectomy Day 2019 travels to Bogotá - Colombia!
2019 has arrived and preparations are well under way for what will be our largest and most ambitious event ever.
A celebration of men around the world who are stepping up for their partners, their families and their future.
Our Staff
Thanks to our Donors. We could not have achieved any of this without you.
We are fortunate to have generous donors who support our efforts on behalf of World Vasectomy Day.